"How do you know that the teams in your business are performing to the best of their ability?"
"How do you know that the success of your teams is because they are working together or in spite of them working together?"
These are two questions that Rory Underwood MBE DL, has wrestled with for over 20 years whilst successfully helping businesses deal with extraordinary growth, or plan for it.  They are the reason he set up Wingman, the high-performance environment specialists and the driving force behind the team's mission: to make your business success inevitable because of your people, not in spite of them.
Wingman are uniquely placed to really understand the dynamics at play in successful teams.  Can you think of anywhere where team performance is more intrinsically linked to achieving success, than in elite sport and the military?
Well, Rory has a 12 year background in elite sport including playing International rugby for England and the Lions and 18 years flying fast jets in the RAF.  This results in an unprecedented view and understanding of what great teams can achieve, and what it takes to build environments where that success and the team's ability to perform under pressure, is the norm.
Couple that with the whole Wingman team's experience of successfully applying that learning in multiple businesses, across many different sectors over the past 20 years and you have a very powerful ally to help you deal with the challenges ahead.
As a team we've often found that businesses assume that teamwork will just happen.  The truth is, the journey to get everyone to work together is far more challenging.  In the elite sport and the military they spend 90% of the time training and 10% doing.  In business it's usually the other way around.  But, with Wingman's know-how, support and guidance you'll be able to release the full potential of your individuals, teams and ultimately empower the whole organisation.  The result being, you'll be more effective and will have reduced the drag in your business's performance, meaning that success will come far more easily in the future.
Relationships are really important to us and our approach epitomises the team ethos.  We'll partner with you, get to really understand the challenges you face and what makes your business tick.  We'll equip you with all the tailored tools and solutions needed to build your own, sustainable high-performance environment and be there to support you every step of the way.
Afterall, that's what a good Wingman does.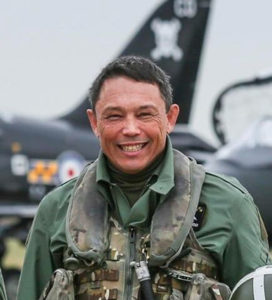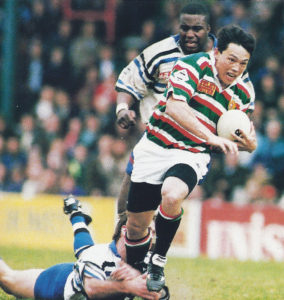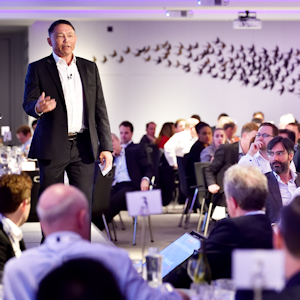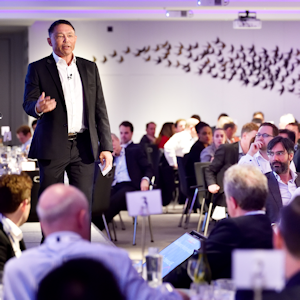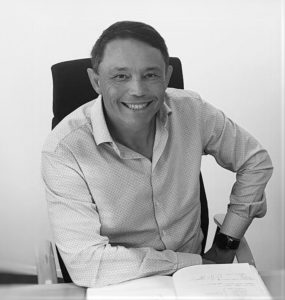 RORY UNDERWOOD
DIRECTOR
Rory established Wingman over 10 years ago and has seen the company go from strength-to-strength, working with a variety of businesses, varying in size and sector, and helping them to achieve their high performance goals.
Rory has 18 years' experience of flying fast jets with the RAF, as well as 12 years playing rugby for England, including 7 caps for the Lions.
Rory is also an events speaker and you can hear him speak at awards dinners, on the Rugby circuit, and elsewhere about his career and the importance of high performing teams.
Fun Fact: If you're lost then Rory is your man. From getting around the London Underground to the best route on the roads, Rory is a walking sat-nav.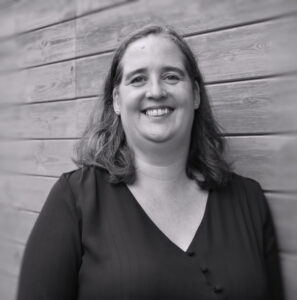 JANE MCCLELLAND
OPERATIONS MANAGER
Jane's extensive background in Business Administration and Operations has seen her, for the past 7 years, organise and co-ordinate the activities of Wingman and she is lead on client relationships and programme management.
She is responsible for overseeing all client programmes and interventions and her love of spreadsheets and organization means every client who works with Wingman gets that personal touch.
Fun Fact: Jane is the camping queen, if you think camping is boring and basic you've not seen Jane's camp set up!
LEA DEAN
CONSULTANCY MANAGER
Lea has delivered to senior executive level whilst working in fast paced environments and his wealth of skills not only strengthen our existing leadership & management, training needs analysis and learning & development offerings, but he also brings a whole host of new skills to our team including talent management, employee relations and compliance & assurance.
Working in senior positions in a variety of roles and in a variety of countries means Lea understands the challenges that our clients face and can offer his experiences, what worked & what didn't and tailor solutions to best fit our clients' needs.
Fun Fact: From walking to skiing be it in the dessert or the mountains you'll find Lea somewhere outdoors!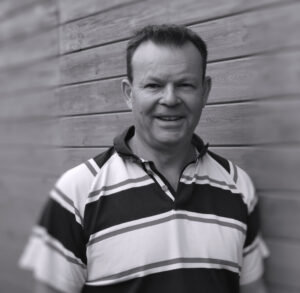 DAVE MOSS
DEVELOPMENT CONSULTANT
With over 30 years' experience as a trainer, first within the military and, since 2003, in the corporate world, Dave has lived and worked in the UK, Europe and the Middle East.  At Wingman from the start, he has a passion for creating and delivering management and leadership programmes for clients large and small.
Dave is a graduate of the London School of Economics (LSE) and a former RAF fast-jet navigator.  He's an approved trainer for the Institute of Leadership & Management (ILM), a qualified vocational skills assessor and is accredited to deliver a multitude of different licensed development tools.  Dave likes nothing better than to be out front and leading a session in which people develop skills and capability, and as well as delivering for Wingman, in his spare time he is an expedition supervisor and assessor for young people on the Duke of Edinburgh's Award Scheme.
Fun Fact: Most weekends Dave can be found on a now semi-permanent house and garden renovation project.  This is increasingly slowed up by dog-walks, family time and the pursuit of his other hobby (he's a lifetime member!), the Campaign for Real Ale (CAMRA).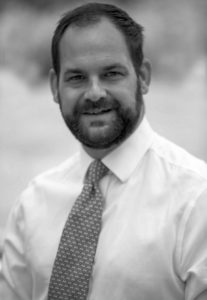 KRISTIAN RAMSIER
CONSULTANT
Kristian specialises in working with companies to improve their sales function, strategy, structure and increasing revenues resulting in reaching the businesses full potential.
He has gained a wide-ranging knowledge of different industries and worked with a varied and wide-ranging company type, from large multinational corporations to small bespoke digital agencies and all the business types in between.
Fun Fact: Kristian is the sports nut – whether it's rugby, cricket, golf, fishing or shooting (to name a few), Kristian is never far away from a sporting field of some description.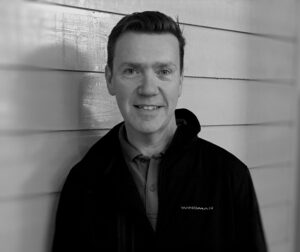 JAMES CLEGG
CONSULTANT
James is not only a highly experienced, effective trainer, presenter, facilitator and coach but he also has an outstanding business background gaining experience from working with a large number of high profile organisations and sectors across UK and Europe.
His professional recognitions include being a Chartered Fellow of the Chartered Institute of Personnel and Development and he has links with Leeds Metropolitan University, where he has worked with academics in the field of HR, Leadership & Management Development and People Engagement.
Fun Fact: James is the musical one of the team. Sit down with him over a pint and he'll no doubt tell you about all the venues he's played at! His alter ego is a drummer in a rock band living the dream on a constant world tour!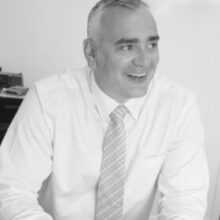 TERRY NEILD
CONSULTANT 
Following his 26 years in the RAF, Terry has been fortunate to work with businesses across a variety of sectors, ensuring that all learning is client focused on an individual basis, aiming to fully understand the individual's point of view whilst asking thought-provoking questions that unlock new thinking.
He is passionate about empowering teams by enabling them to better understand their own and other's perceptions, helping delegates to better manage themselves and their teams in a productive and purposeful way.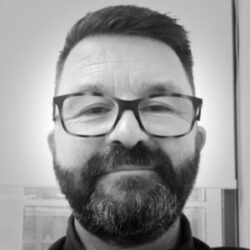 ANDY KAYE
CONSULTANT 
An experienced, inspiring and motivating training and development professional, Andy makes good use of his 12+ years of leadership, training qualification and delivery experience to facilitate thought provoking workshops and has a passion for helping teams work better together.
Skilled at both face-to-face and virtual delivery, Andy has worked with organisations across many different sectors and to a wide variety of levels, from the senior level through to apprentices.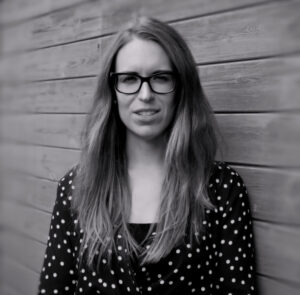 LAURA TAYLOR
BUSINESS DEVELOPMENT CO-ORDINATOR
Graduating from the University of Lincoln with a BA (Hons) in Advertising & Public Relations, Laura has previously worked for over 10 years in the education sector including one of the largest Multi Academy Trusts and in a variety of roles including PR & Production Manager and Marketing Manager.
Laura has also worked in roles in the events industry and retail industry which have given her the broad skill set she needs to help develop Wingman now and for the future.
Fun Fact: Laura is the office baker, from cakes to chocolates, biscuits and everything in-between, the female Mr Kipling!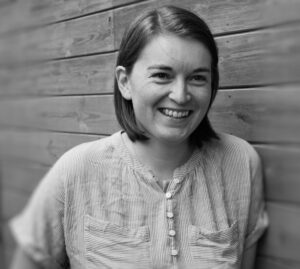 BECCA UNDERWOOD
MEDIA & TECHNOLOGY CO-ORDINATOR
The newest recruit to Wingman, Becca's background and experience of videography, photography, video editing and social media, to name just a few areas, is a great addition to the Wingman team.
Becca will be responsible for all our media and communication collateral and her skillset means we can really up our game when it comes to increasing our visual presence and creating more engaging Wingman content.
Fun Fact: Becca is a film and TV show nut even watching all the behind the scenes extras too.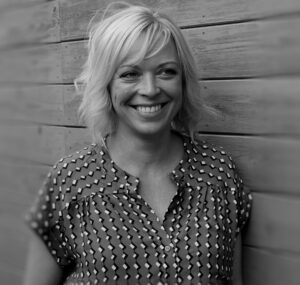 EMMA WEIGHILL
EVENTS CO-ORDINATOR 
Emma has worked for Wingman for several years and is the go to person for charity and client hospitality events. She has a strong eye for detail and has an extensive knowledge of contacts, venues and creativity.
Emma also loves a good spreadsheet, map, list, anything organisational so that events she has organised are always smooth running.
Fun Fact: Emma is the healthy one in the office, be it running 10k, playing tennis or walking the dog and she makes a mean salad!