We hope you enjoyed listening to our Director, Rory Underwood talk about how to 'Lift' your business
Hopefully you found the talk interesting and engaging and were able to take away useful information to help your business whatever stage of growth it may be at.
Below are copies of the slides and details of an introductory scoping offer if you would like us to work directly with you and your business.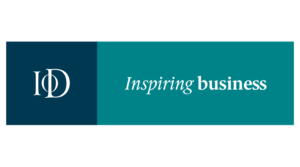 THE PERFORMANCE ENVIRONMENT MODEL
The Performance Environment Model (PEM) provides structure to the way you look at your business.  The Model is split into three main pillars, each with four Team Dynamics, which puts a team focus on the individual, organisation and culture of your business.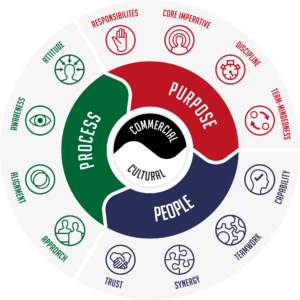 PURPOSE
The Purpose Pillar focusses on how you drive the people in your business in the right direction, ensuring that all parts of your business understand how they fit in the bigger picture and that individual and team mindsets are aligned across your business.
PEOPLE
The People Pillar looks at determining the ability of your workforce to deliver your strategy, ensures effective collaboration within and between your teams and creates a synergistic mindset throughout the business.
PROCESS
The Process Pillar ensures effective communication across the business to enable better decision making, ensures alignment and consistency throughout the business and creates an ethos of continuous improvement.
THE OFFER
To say thank you for supporting the breakfast meeting, we'd like to offer you a 25% discount on an Introductory Scoping Session with your senior team, facilitated by Rory Underwood.
METHODOLOGY
Using the Performance Environment diagnostic tool, we will establish the level of understanding, implementation and quality of the Performance Environment within your business, focussing on both the commercial and cultural ways of working.
This Scoping Intervention includes three separate interventions:
a 1-hour pre-call to understand your business and discuss current challenges
a 3.5 hour scoping session with the senior Leadership Team (LT) of your business.  This will provide a valuable snapshot of the business and will provide a benchmark for its current state and identify where there may be areas for development and improvement.
a 2-hour reporting session to the Leadership Team, where recommendations will be presented and the findings and next steps can be discussed and analysed
FEE BREAKDOWN
Detail
Cost
     Consultancy Fees:

a 1-hour pre-call
a 3.5 hour scoping session
a 2-hour reporting session

£3,700
      25% LIFT Discount
-£925
      Total Consultancy Fees*
£2,775
*Terms and Conditions apply (see below)
To book your introductory scoping session, please get in touch at laura@wingmanltd.com

quoting 'Wingman IoD' in the subject line.
We look forward to working with you!
TERMS AND CONDITIONS
The Terms and Conditions apply to the provision of the services detailed above by Wingman Ltd, a company registered in England and Wales under number 3528067 whose registered office is at Jackson Calvert, Bennett Corner House, 33 Coleshill Street, Sutton Coldfield, West Midlands, B72 1SD (we or us or Service Provider) to the person buying the services (you or Customer).
You are deemed to have accepted these Terms and Conditions when you accept our quotation and schedule the 1-hour pre-call.
Sessions will be booked subject to availability and we are not liable for any delay or failure to provide the Services if this is caused due to lack of mutual availability.
The fees for the services are set out above.  The 25% discount applies to consultancy fees only.
The above fees do not include VAT, which will be charged at 20%.
The above fees do not include travel expenses (mileage, parking, train fares, hotel accommodation, subsistence). Consultant's mileage is charged at £0.55 per mile, rail travel will be booked as first class and other accommodation and expenses at cost.
A deposit of 50% is payable following the 1-hour pre-call and must be paid prior to the 3.5 hour scoping session taking place.
The deposit is non-refundable unless we fail to provide the Services and are at fault for such failure.  Where the failure is not our fault, no refund will be made.
Remaining fees and expenses will be invoiced following the final 2-hour reporting session.
Either we or you can cancel any services booked for any reason prior to payment of the deposit.
There is no obligation to use Wingman Ltd for any additional services once the above sessions have been completed.