Organisational Challenges as You Grow a Business
What Can You Learn from the Current Financial Challenge?
Being a start-up business and trying to grow a business is a challenge at the best of times never mind during the current situation. In the UK, in 2013, there were 346,275 new company start-ups, yet by 2018 only 146,910 (42.43%) were still trading.
Of these new start-ups:

Source: The Office for National Statistics (ONS) – business sizes defined by ONS as Micro 1-9 employees, Small 10-49 employees, Medium 50-250 employees
There are many reasons why a business can manage to grow and survive throughout this period and it's hard to point at one particular reason why this may be the case but the above statistics would suggest that the bigger you are as a business the more likely you are to survive. The challenge therefore is how to grow a business, through arguably the most changeable period of its lifecycle, as it tries to increase in size.
Whilst the current situation is a massive challenge, it is also an opportunity for you to assess how you have shaped your business internally and whether it is working at its optimum level. Here are some of the main challenges businesses face as they grow and have to deal with the increase in the number of people working for them.
"How can you shape your thinking to prepare your business for recovery and facilitate that next phase of growth?"
CHALLENGE #1 – RECRUITING YOUR 1ST EMPLOYEE
Taking on any employee is a big step for a small company, never mind your first hire. You have been there from the beginning, coming up with the ideas, formulating your plans, putting them into action, living and breathing all the hard work, pain and success and now, there is someone new to inculcate into the business.
Will they think, work and, act in the same way as me? Will they be committed to the company as much as I am? Will we get along?

Being clear about the culture you are trying to have will help you recruit properly.  Measuring your candidates against a set of values, behaviours or attitudes as well as technical abilities at the start can save you a lot of problems in the future.  Plus, you can always teach skills, attitude is harder to change.
You will face many questions and challenges as you continue to grow, but these need to be addressed because the one thing that will happen as you grow is that the number of people will increase. Once you've worked out the need and whether you can afford to or not (sometimes the question is whether you can afford NOT to!) then you need to think about how you are going to recruit 'the lucky person who is going to join you'.
It will also be your first opportunity to delegate control of specific functions, so you need to be clear on what you will be expecting of them and exactly which functions they'll be responsible for, assuming that is, you are able to let go of these functions.
Getting your early recruitment choices right makes the growth journey a much easier one.
CHALLENGE #2 – HIRING YOUR 1ST MANAGER
Getting someone to work for you is a challenge but hiring your first manager is a whole new ball game. Your first raft of new employees tends to be because of a need, either an extra pairs of hands, a skillset that you don't possess yourself, the ability to undertake tasks much better and more quickly or, because you can't be in two places at once. Hiring a manager means that you are delegating not only actual tasks, but also the responsibility to someone else to manage and lead parts of your business. They now have to interpret your vision into their words and actions to get the best out of the people that they are leading and managing on your behalf.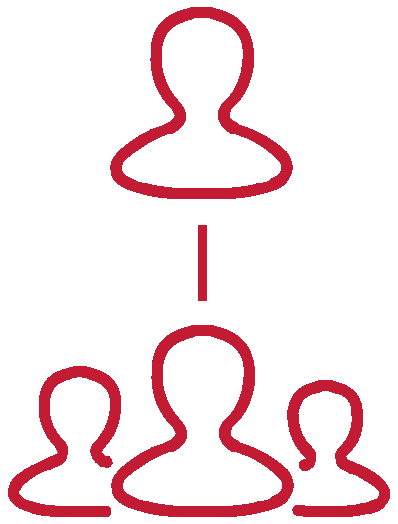 You'll know the skillset you're looking for but people often forget to think about what you're NOT looking for.  You should avoid:
hiring people who you like because they remind you of yourself – 'a mini Me'
those who are all talk and no action
people who just think about the numbers
because they seem like a nice person
…the list goes on.
Remember to also think not only about them as a manager and leader of the business but also of the people they'll be managing as well. They need to convince you of their commercial acumen and their cultural aptitude and it can be hard to pinpoint who is the right person to give this responsibility to, to be responsible for a part of your baby.
Part of this process, by its nature, is a calculated risk and the more you think about, plan and have a robust process, the more likely you are to get it right.
CHALLENGE #3 – ESTABLISHING YOUR 1ST MANAGEMENT TEAM
Now that you have the right managers in place, the next challenge is to ensure that they are all aligned to your vision. These managers will be managing and leading their areas and doing it in their own way. How do they do this collectively and probably more importantly, collaboratively? Whether by design or nature, the sort of people who become managers and leaders have a desire to make their own area successful but be aware that this 'competitive streak' can sometimes be to the potential detriment of others and therefore the business.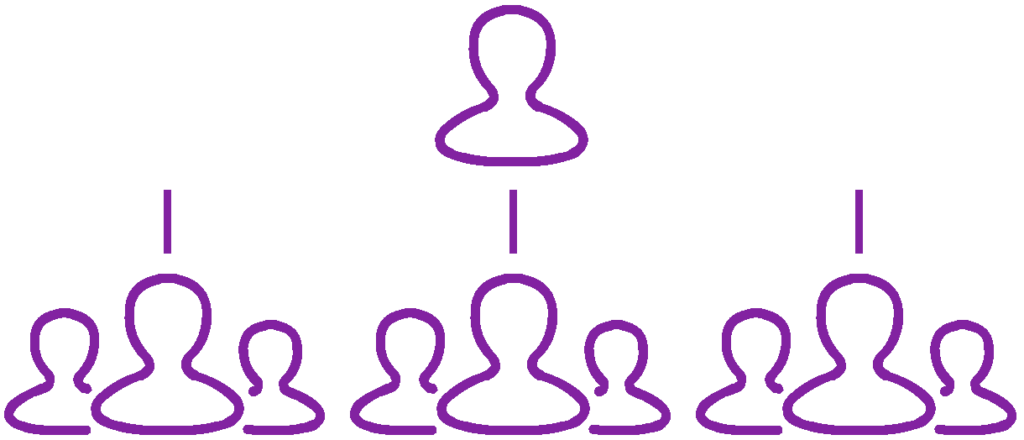 Pulling all the managers together and calling them a 'Management Team' is all fine in principle, but in practice is it just a name? Is it simply a Head of Depts. group that come together once a month to go over the numbers for their area with you and dissect them to death or, are they a Management Team that works together to deliver the Strategic Priorities of your business through an effective cross-functional working environment.
If you are going to have a Management Team, then you need to make it very clear on 'what is its role and purpose' and, more importantly, hold them to account.
CHALLENGE #4 – AVOIDING SILOES
This follows on from Challenge #3 – one of the biggest areas for improvement that I consistently come across in businesses is poor cross-functional working practices. Ensuring that you have a Management Team that has a clear role and purpose is crucial in ensuring that there is a collaborative mindset across the business. However, the person that is fundamental to ensuring that this is so, is you.
The way that you hold your Management Team to account is crucial in the way that they will behave. Your style of leadership, the way you communicate and the way you behave is the most powerful message that is conveyed to your managers. If you drive a highly competitive culture, reward individual success, criticise failure (especially without understanding the reasons) or try and play politics, then you will most likely not engender a collaborative way of working. Whilst some of these behaviours may achieve success, it will only be in the short term.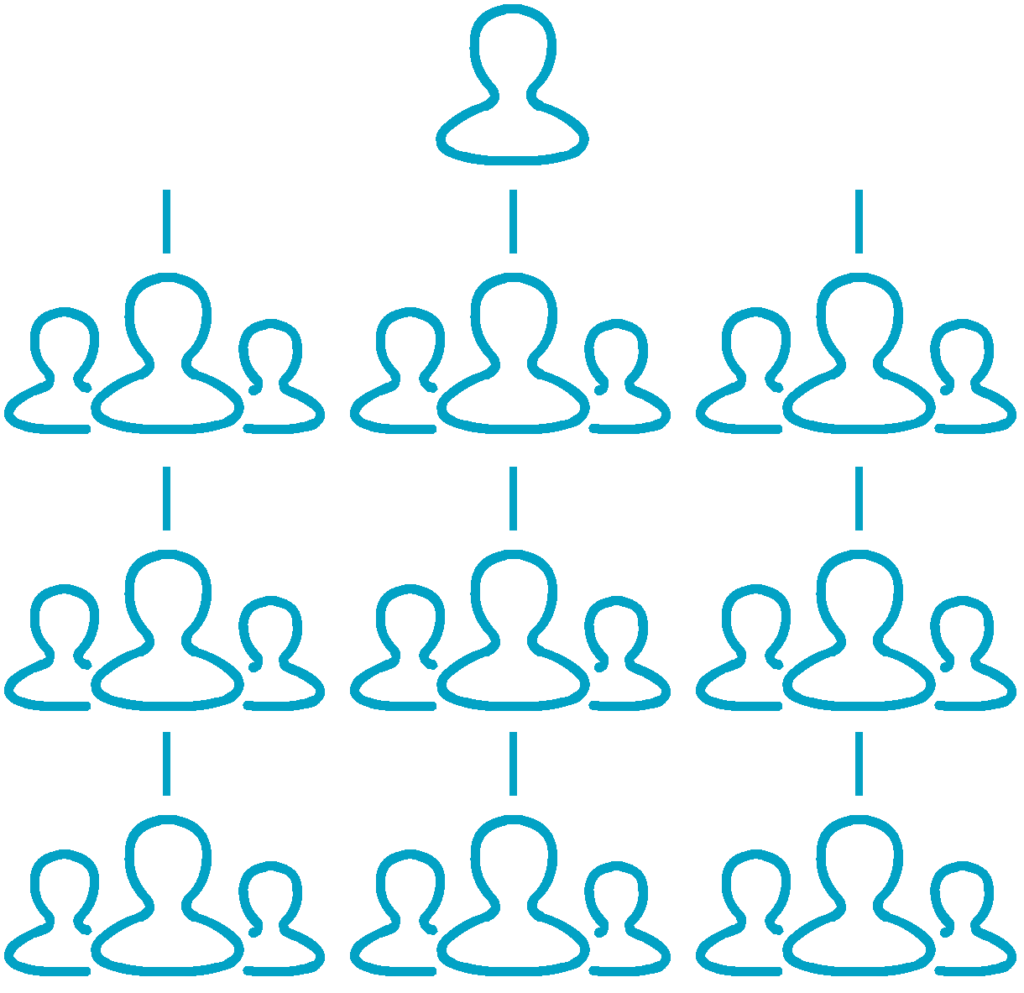 To achieve sustained success then you need to create an environment where high performance is inevitable.
What can you learn from the current financial challenge?
As I wrote in my previous blog, the challenge and opportunity to learn from difficult situations is tough but also a necessity for any business navigating its journey as it grows. The four challenges I laid out for businesses during normal times still have an applicability during these tough times as it is during these times that you really get to know your people and also whether your systems and processes are robust enough and working optimally.
What can you learn from the current situation and what would you do differently? Have you …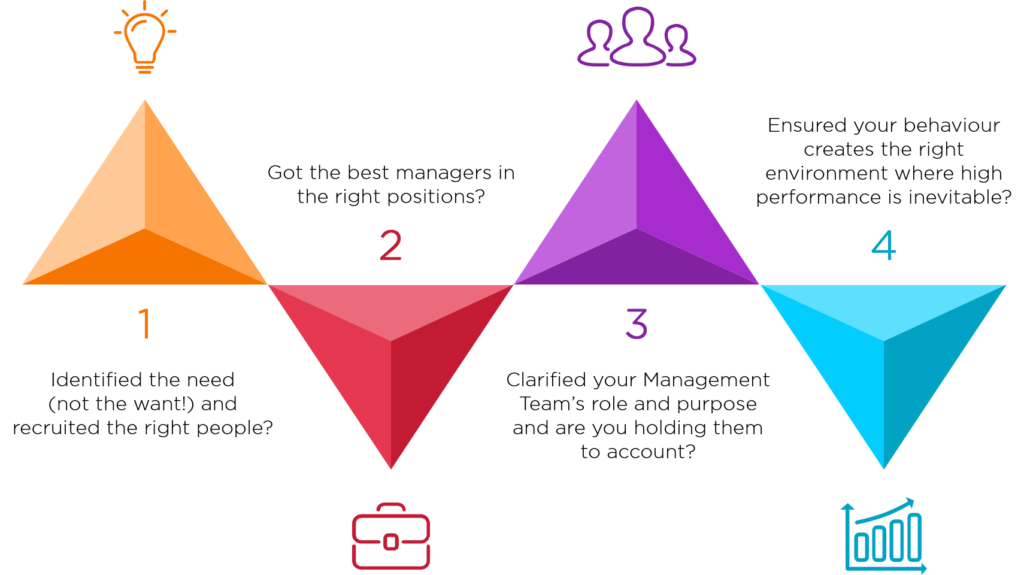 Apply your thinking to each of the four challenges and ask yourself whether you have

'done right'

in each area.
If you would like to learn more about how Wingman can help you with growth challenges you may be facing in your business, please get in touch.